Inaugural Marshall County Sheriff's Citizen Academy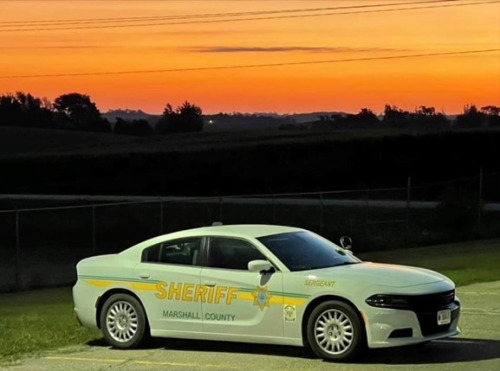 January 26, 2023 at 1:58 pm
The Sheriff's Citizen Academy will provide attendees a look inside the Marshall County Sheriff's Office, which is the most multi-faceted law enforcement agency in our field. During the course of ten weeks, citizens will be introduced to a large variety of topics throughout the several divisions of the Office.
The Citizen Academy is designed to give attendees a broad overview of the numerous functions entrusted by the Iowa Code to the Office of Sheriff. While this training session is not designed to train citizens as a law enforcement officer, attendees will have a better understanding of what a career in law enforcement entails.
The Citizen Academy will be taught by command staff and deputies who have specialized expertise in the subject matter. Attendees will be encouraged to ask question and express ideas to Instructors.
The schedule is as follows:
March 21 – Introductions, Patrol Procedures, Traffic Enforcement
March 28 – K-9, Building Searches
April 4 – Jail Division
April 11 – SWAT
April 18 – Defensive Tactics/Less Lethal Options
April 25 – OWI Enforcement/Field Sobriety Testing
May 2 – Civil/Transport/Court Divisions, Training/Field Training Program, DARE/Schools, Traffic Stops
May 9 – Investigations
May 16 – Firearms
May 23 – Simulation Training and Graduation
For citizens having questions or wanting to participate please complete and application, liability waiver and submit by email to lmodlin@marshallcountyia.gov or in person at the Marshall County Sheriff's Office, Administration Division, 8:00AM-4:30PM Monday-Friday. Deadline to apply is March 7th, 2023.
Seating for this class will be limited to 10 participants from throughout Marshall County. If you are interested in attending, please contact:
Sgt. Louis Modlin
2369 Jessup Ave
Marshalltown, IA 50158
641-754-6380 Ext. 2858
More News