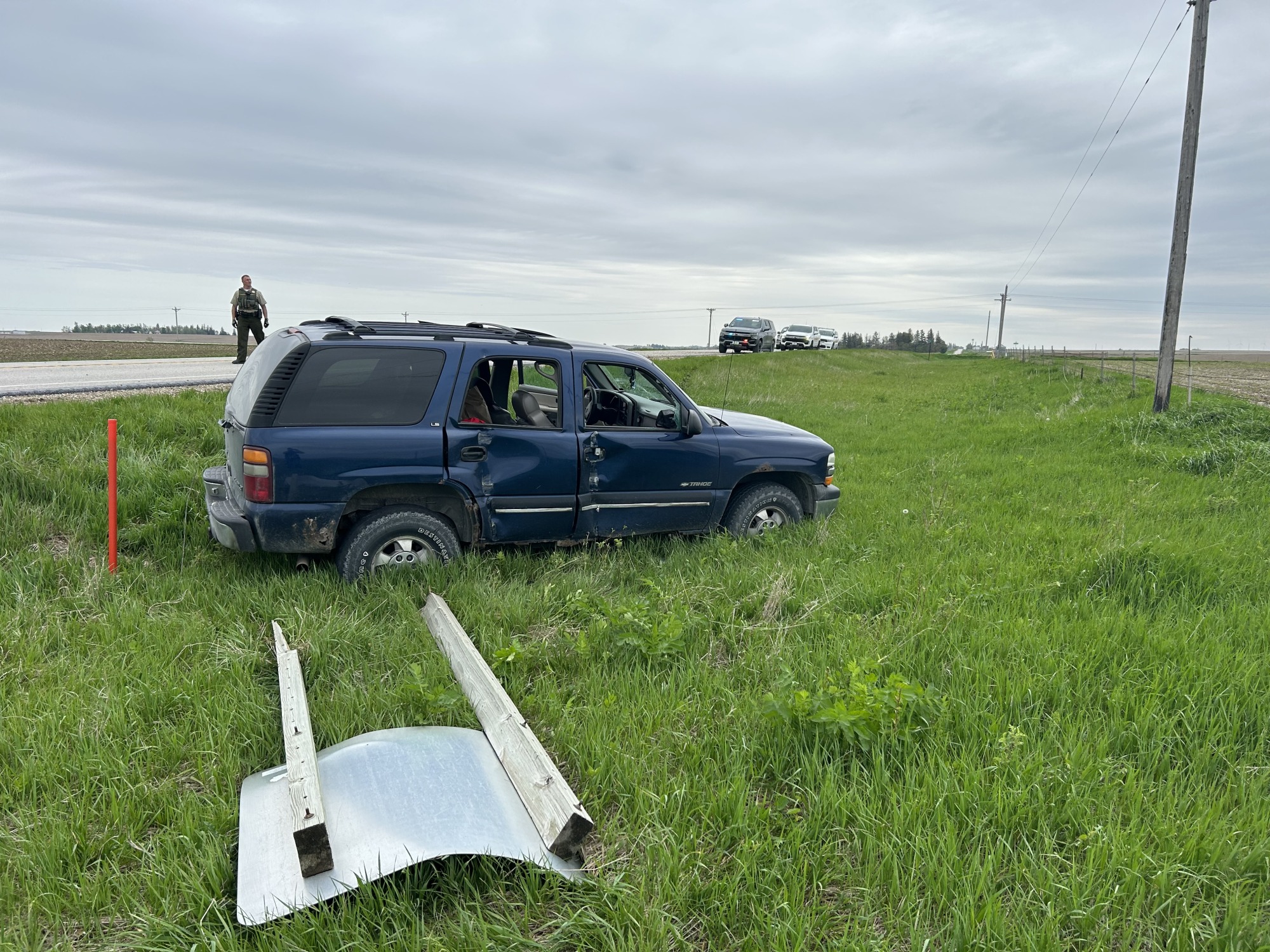 Tri-county pursuit ends in Marshall County
May 15, 2023 at 2:31 pm
An Iowa State Trooper tried stopping a vehicle in Grundy County this morning and the driver refused to stop, leading authorities on a high-speed pursuit that went into Tama County and then eventually into Marshall County on Highway 96 where Deputies successfully deployed Stop Stick tire deflation devices. The driver lost control and entered the ditch striking a sign and coming to a stop. The pursuit had reached speeds exceeding 100mph.
Earlier in the pursuit the driver struck a Tama County Deputy's patrol car causing damage and was driving into oncoming traffic prior to the pursuit safely coming to an end where the driver was taken into custody and is facing multiple charges in Grundy and Tama Counties.
About Marshall County Sheriff's Office
The Marshall County, Iowa Sheriff's Office is led by Sheriff Joel Phillips. Sheriff Phillips is committed to keeping communities and neighborhoods safe in Marshall County.
More News