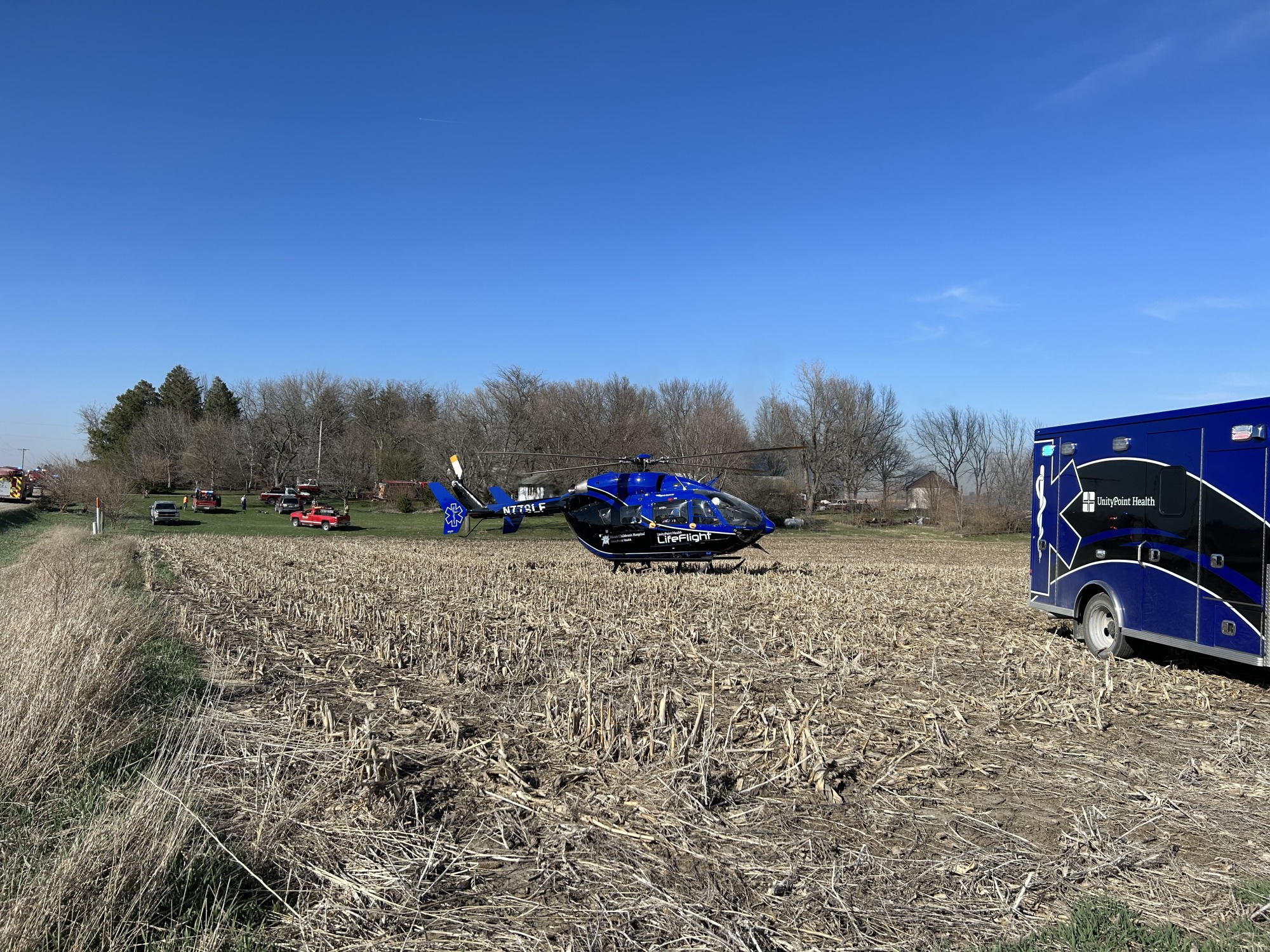 Structure fire in rural Marshall County
April 13, 2023 at 7:02 pm
On April 13 at approximately 3:30pm Marshall County Commications Center received a call of a farm building on fire in rural Haverhill. Firefighters from Haverhill, Laurel, Gilman, Melbourne, and Rhodes fire departments responded to the scene along with Deputies from the Marshall County Sheriff's Office. They arrived on scene to find several farm outbuildings on fire. Due to the dry and very windy conditions, the fire quickly spread to surrounding buildings on the acreage as well as grass and the surrounding farm fields. The location was a rural area without fire hydrants which required multiple tanker trucks to haul water to the scene to fight the fires. Local farmers assisted the fire department by utlizing tractors and tillage equipment to create a fire break to slow the spreading flames in the neighboring fields allowing the fire fighters to get the fire under control. The property owner was located at the scene and had sustained serious, but non life-threatening burn injuries. The property owner was transported to a hospital by air ambulance for treatment of their injuries. Melbourne, Rhodes, and Gilman EMS, Unity Point Ambulance, and Life Flight assisted at the scene. The cause of the fire is still under investigation at this time.
About Marshall County Sheriff's Office
The Marshall County, Iowa Sheriff's Office is led by Sheriff Joel Phillips. Sheriff Phillips is committed to keeping communities and neighborhoods safe in Marshall County.
More News