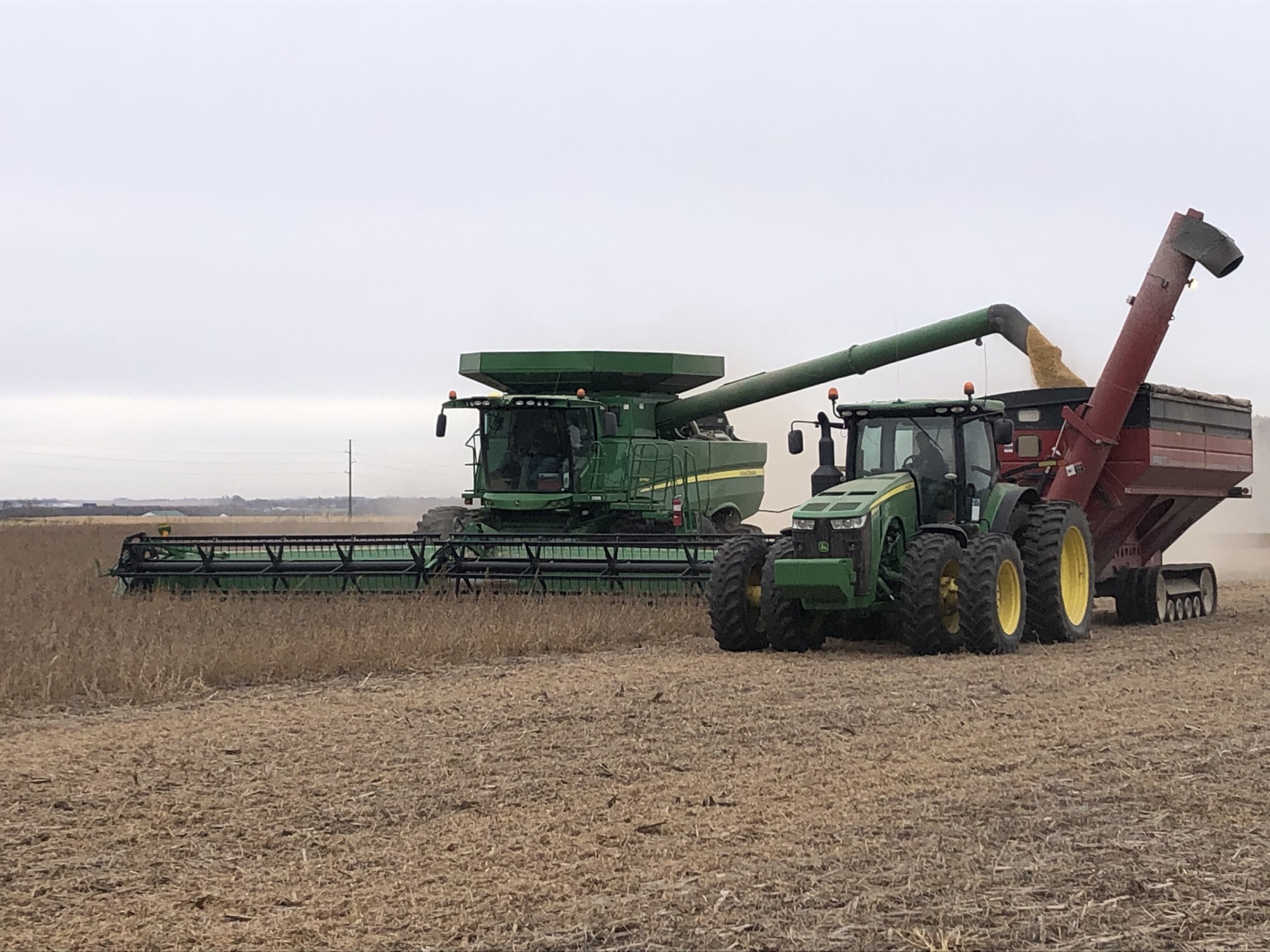 Be Aware of Farm Equipment on Roadways-Farm Safety Week 2023
September 18, 2023
photo above taken by Ben Veren
This third week of September is National Farm Safety and Health Week.
As the leaves start to change colors, temperatures cool, and football games are beginning; it is a reminder that fall is here. In rural Marshall County fall harvest is starting up. Drivers can expect to be sharing the road with farm equipment for the next several weeks. The Marshall County Sheriff's Office wants to remind drivers to be aware of the farm machinery on the roads during the busy harvest season. Farm tractors, combines, and implements are much larger and heavier than the average car or truck. Drivers should also be aware that trucks and farm tractor trailers will be turning in and out of farm field drives where drivers aren't used to seeing turning traffic. Drivers should be patient and make sure it is safe before attempting to pass slow-moving equipment.
Farmers can also do their part to help improve the safety of their equipment on the roadway by ensuring that all warning lights, reflectors, and slow-moving signs are in place, clearly visible, and working properly as well as keeping mirrors and windows clean to allow the operator to safely see other motorists on the roadways. It's also important to remember for operators of the slow-moving vehicles to use turn signals and visually check before making turns to ensure that nobody is passing. Farmers should make sure to use amber warning flashers when driving slow-moving farm equipment on the roadways after dark.
Fall harvest is a busy season in rural areas like Marshall County. The Marshall County Sheriff's Office is dedicated to keeping the roadways safe for everyone including the motorists and those in the agricultural community. While slow-moving farm equipment can be considered a nuisance to some motorists, remember that farmers are working hard to produce the food we all enjoy to eat. Everyone needs to do their part to be safe and get to their destination or farm without being involved in a crash.
The Marshall County, Iowa Sheriff's Office is led by Sheriff Joel Phillips and is committed to keeping communities and neighborhoods safe in Marshall County. For additional information contact:
Chief Deputy Ben Veren
Marshall County Sheriff's Office
bveren@marshallcountyia.gov
(641) 754-6380
More News